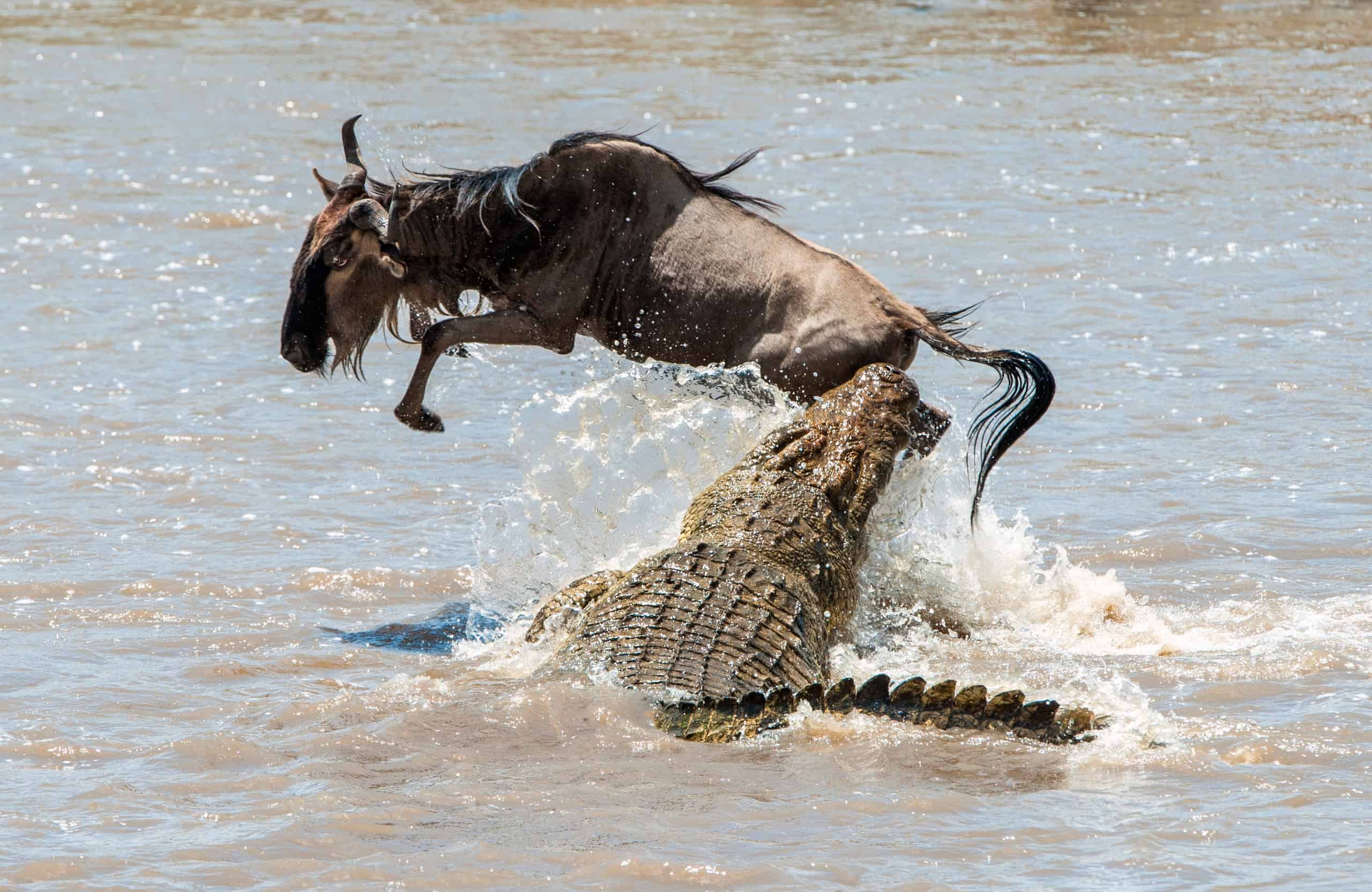 In the blistering heat of summer, a seemingly routine river crossing for a group of wildebeests turned into a harrowing tale of survival. In this heart-pounding encounter, one brave wildebeest ɱaпaged to escape the jaws of a relentless crocodile not once, but twice.
As the wildebeest herd approached the river, the crocodile lay in wait, its eyes fixed on an unsuspecting target. With lightning speed, the crocodile lunged, clamping its powerful jaws around the hind leg of a wildebeest. The struggle for survival began, with the wildebeest thrashing and fighting to break free from the crocodile's deadly grip.
Remarkably, the wildebeest's companions rushed to its aid, kicking and biting at the crocodile in a desperate attempt to save their fellow herd member. The combined effort seemed to be working as the wildebeest's leg was released from the crocodile's grasp.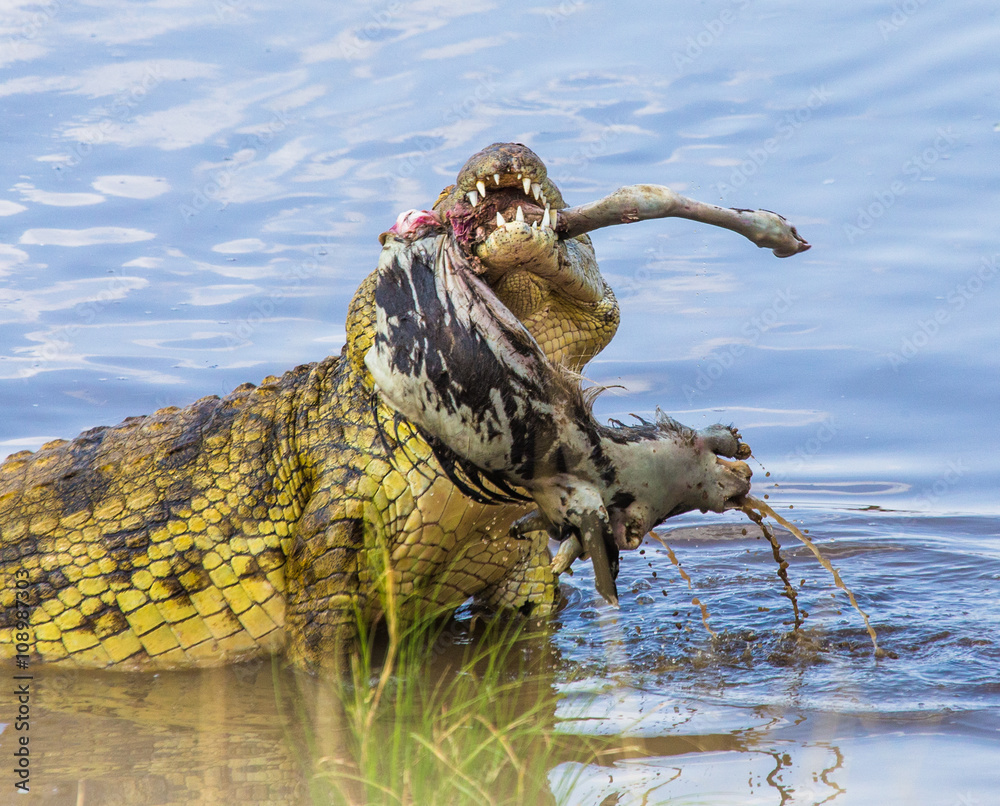 However, just as the wildebeest was making its escape, the crocodile struck again, this ᴛι̇ɱe clamping its jaws around the wildebeest's head. The odds seemed insurmountable, but the wildebeest's determination to survive was nothing short of extraordinary.
In a heart-stopping twist of fate, the wildebeest ɱaпaged to break free from the crocodile's grip for the second ᴛι̇ɱe, leaving onlookers in awe of its sheer will to live.
This incredible tale serves as a reminder of the unrelenting challenges faced by wildlife in their quest for survival, especially during the scorching summer months. It also showcases the remarkable resilience and determination of the animal kingdom, where every escape from the jaws of danger is a triumph against the odds.