In a groundbreaking expedition that unfolded in the remote expanses of the Arctic, an extraordinary team of wildlife documentarians achieved a monumental feat – the capturing of a riveting spectacle: a polar bear's relentless pursuit of a swift and agile caribou.
In this trailblazing footage, the audience is transported to the heart of the Arctic wilderness, where the primal instincts of survival play out in a gripping spectacle of nature's unyielding drama. With every frame, the ferocity and grace of the polar bear are underscored, as it navigates the unforgiving icy terrain with a single-minded focus on securing its next meal.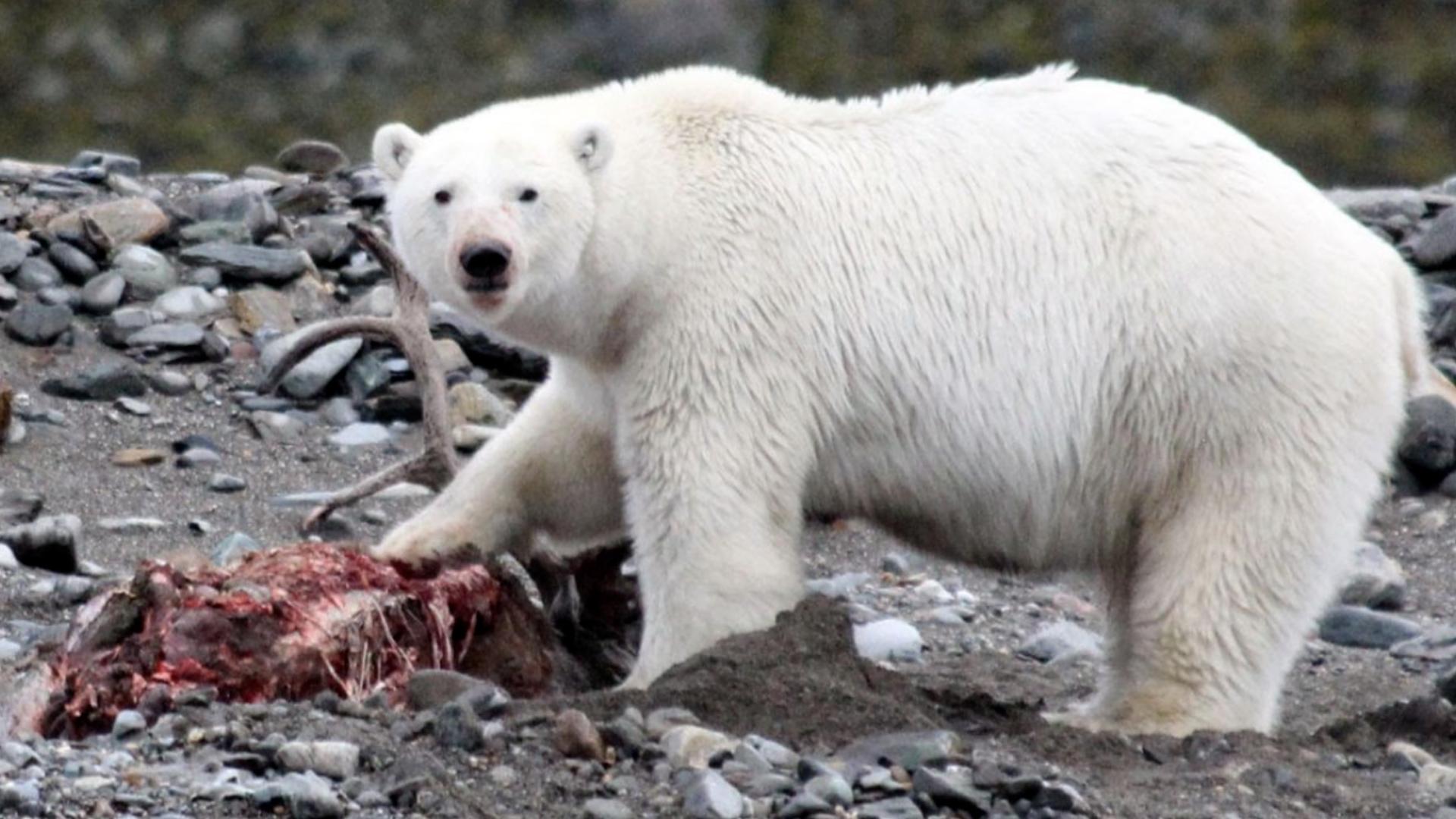 The film captures the caribou's desperate attempts to outmaneuver the relentless predator, showcasing the sheer resilience and agility of this species in the face of imminent danger. The audience is drawn into the pulse-quickening chase, as the polar bear's unwavering determination and the caribou's nimble evasion tactics create an adrenaline-filled narrative that is as heart-pounding as it is awe-inspiring.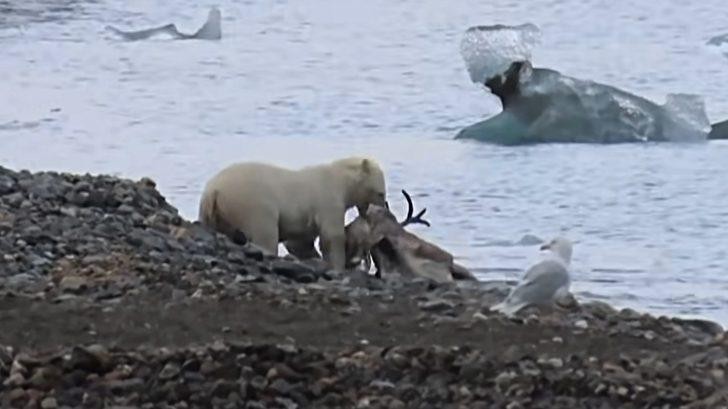 Amidst the frozen backdrop of the North, this groundbreaking footage serves as a powerful testament to the intricacies of the Arctic ecosystem, shedding light on the complex interplay between predator and prey in one of the world's most extreme environments. It stands as a stark reminder of the delicate balance that sustains life in this harsh, unforgiving terrain, where every hunt is a struggle for survival and every moment a testament to the resilience of these remarkable Arctic inhabitants.