"This thing is 5 feet tall … you can't just put him in a crate …"
Long Island animal rescuer Frankie Floridia knew there was a large animal being kept nearby in unsafe living conditions. For days, he waited for authorities to give him permission to go ahead with a rescue. When the time finally came, it was already dark outside, but that didn't stop Floridia from jumping into action.
"This thing is 5 feet tall … you can't just put him in a crate," Floridia told The Dodo. "I had to borrow a truck and trailer within 10 minutes."
As Floridia and his team approached the location, they pointed flashlights into the dark. Suddenly, Floridia saw him — Limu, the enormous black emu they'd been looking for.
Floridia and his team were pleased to find Limu wasn't aggressive, but they still proceeded with care. This was important, given that emus are incredibly powerful animals and the second-largest living birds. According to Britannica, they can weigh more than 100 pounds and can reach speeds up to 30 miles per hour.
"We had to take precaution when handling the bird," Floridia said. "Although it was friendly, we still took the proper precautions."
Eventually, Floridia and the team were able to coax Limu into the safety of the truck. From there, they took their new feathered friend to Sweetbriar Nature Center, where his recovery could begin.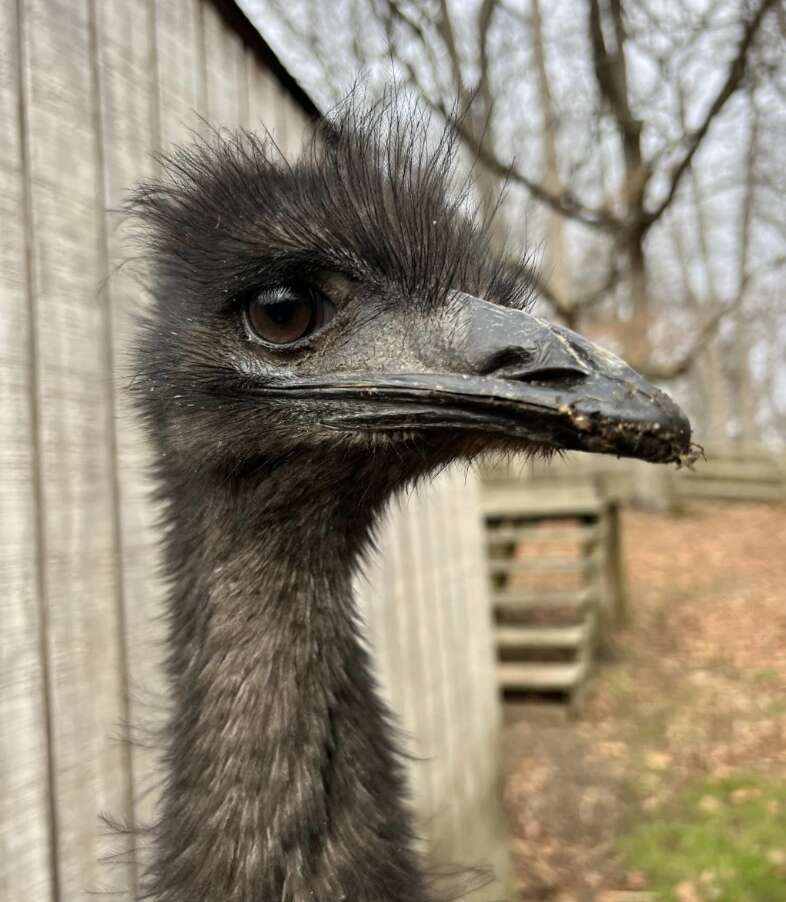 Safe at Sweetbriar, Limu has finally been receiving the care he so desperately needed.
"Right now he's getting his evaluation, a checkup and getting back up to a proper health," Floridia said.
Once he's made a full recovery, Limu will move to his permanent home at an animal sanctuary. Limu, who once lived alone in a cramped environment, will get to run freely in a much larger space, where he can socialize with other emus.
Limu's enormous frame may have looked frightening in the dark, but now, watching him snack and relax in the sun, it's clear this bird is a gentle giant who's so happy to have a fresh start.