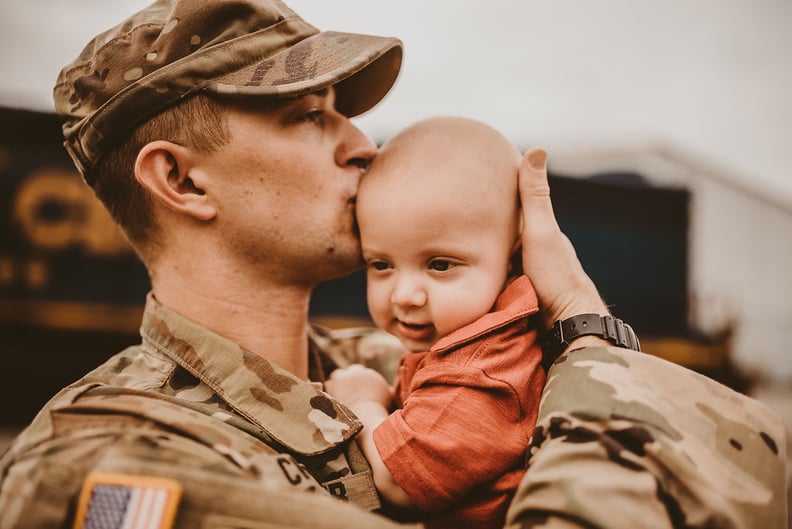 James Chevalier, a member of the Army National Guard, was serving on deployment when his now 6-month-old son, Caspian, came into the world. Although he missed Caspian's birth and the initial months of his life, James finally had the chance to meet his little one during an emotionally charged homecoming in Duluth, GA. Brittany Leigh Photography beautifully captured the heartfelt moments when James reunited with his wife, Mary, and their two sons, 4-year-old Gage and 6-month-old Caspian.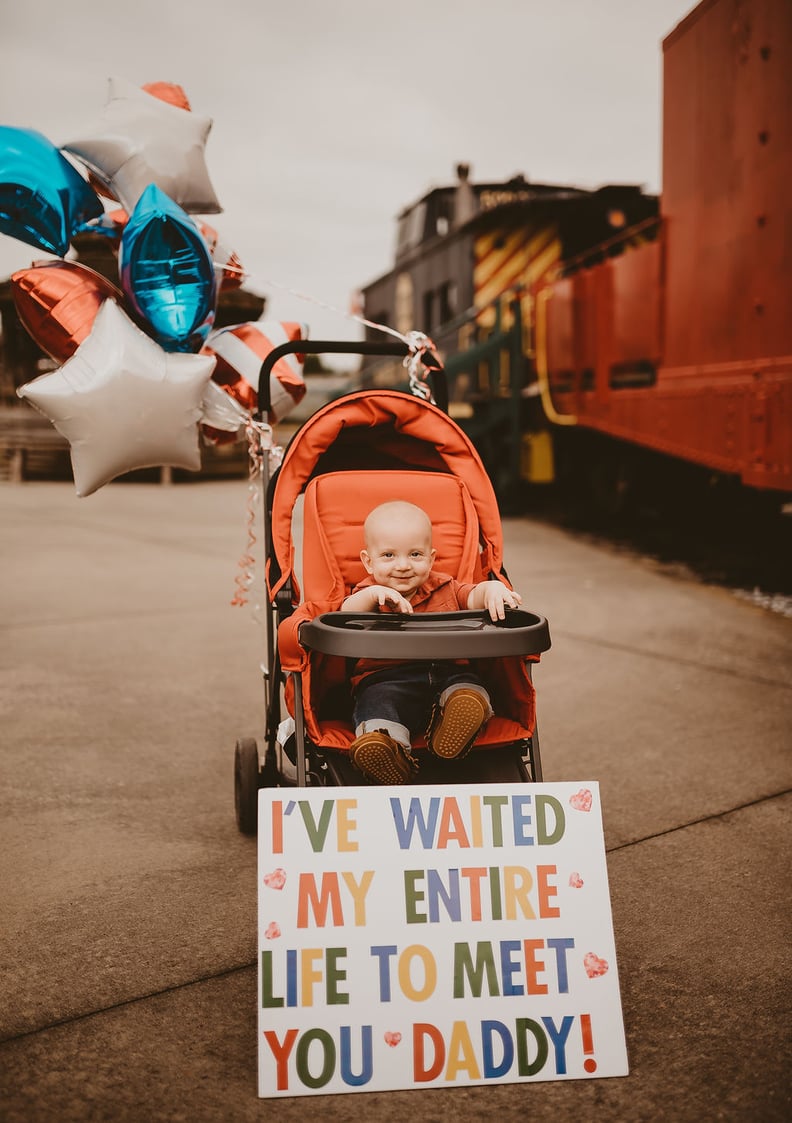 With her husband away for nine long months, Mary was overjoyed to have her entire family together once again. She seized this opportunity to surprise Gage with his father's return. Mary shared, "My husband is exceptionally devoted to our children and aspires to be an amazing father figure to them." She continued, "When they all came together for the first time, it felt as if Caspian and his father had an immediate connection. It was as though they already knew each other. The emotions ran high."
Photographer Brittany reflected on the experience, saying, "It was one of the most incredible and fulfilling moments I've ever captured. It was an honor, and it's a memory I'll cherish forever." Continue reading to witness this deeply sentimental moment.