The remains from Whitesands Beach, Pembrokeshire, will be stored at the National Museum of Wales.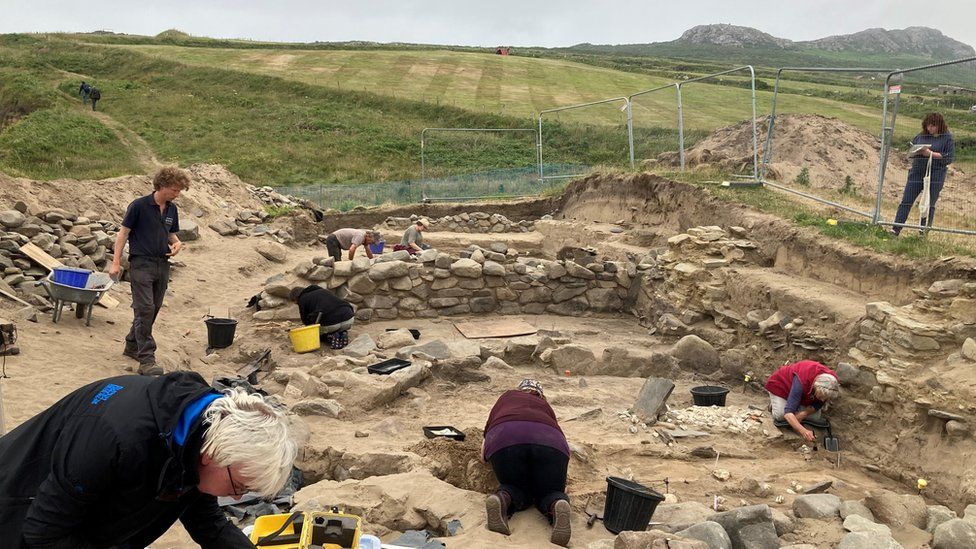 The bodies, from an early Christian community, are well preserved because they have been buried in sand.
Dyfed Archaeological Trust is hoping to excavate as much of the chapel cemetery as possible due to fears coastal erosion could wash it away.
It is thought the remains could provide a unique snapshot from that period.
The six-week excavation at the St Patrick's Chapel site follows earlier digs in 2014, 2015 and 2016.Archaeologist Jenna Smith said: "It's really important because the preservation of the bones, as they are in sand, is absolutely incredible.
"We've lifted over 90 burials in the last three weeks. It's really important that we do so because it gives that snapshot in time which we don't normally get in Wales. The bone doesn't normally exist.
"And the main reason that we're here is because we are here to stop the bones and the burials from eroding into the sea. "Previously they have excavated burials near the beach following reports from the public that bones were sticking out from sand banks.
Radiocarbon dating has shown the cemetery was in use from the 8th to 11th Centuries.