The green iguana (Iguana iguana), also known as the American iguana or the common green iguana, is a large, arboreal, mostly herbivorous species of lizard of the genus Iguana. Usually, this animal is simply called the iguana. The green iguana ranges over a large geographic area; it is native from southern Brazil and Paraguay as far north as Mexico.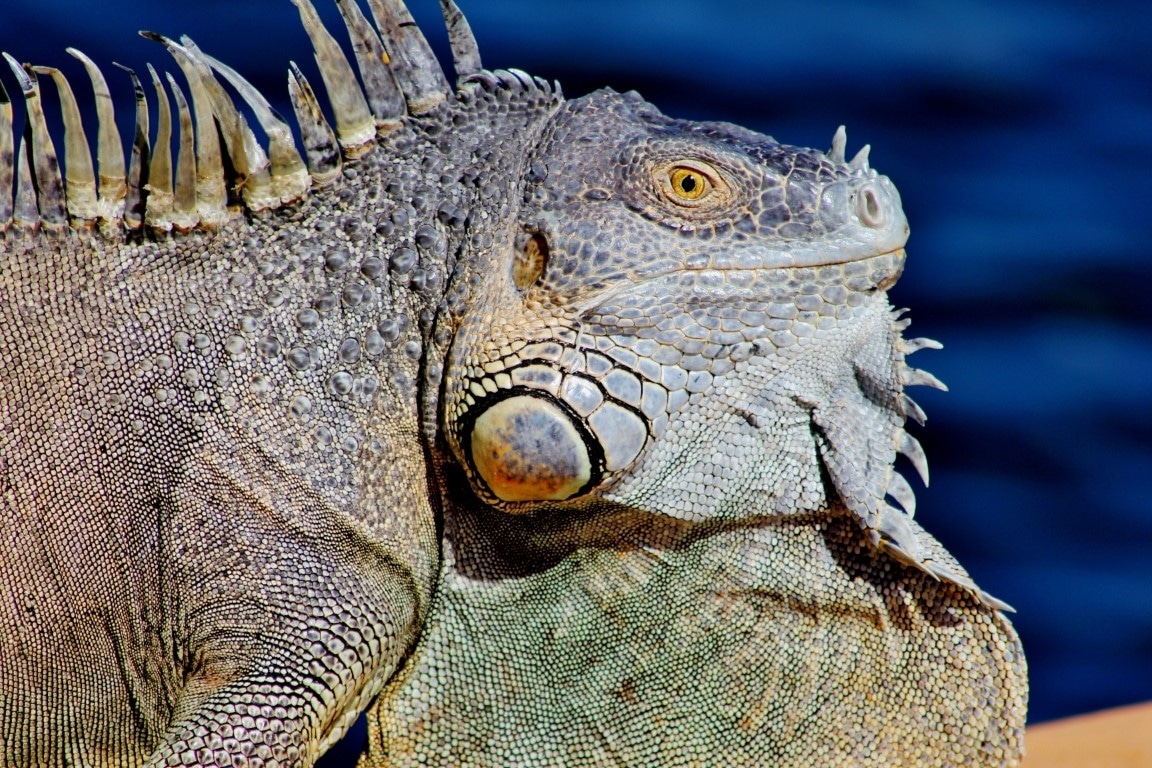 A herbivore, it has adapted significantly with regard to locomotion and osmoregulation as a result of its diet. It grows to 1.7 m (5.6 ft) in length from head to tail, although a few specimens have grown more than 2 m (6.6 ft) with bodyweights upward of 20 lb (9.1 kg).
The word "iguana" is derived from a Spanish form of the Taíno name for the species: iwana. In some Spanish-speaking countries, males of the species are referred to as garrobo or ministro and juveniles are called iguanita or garrobito.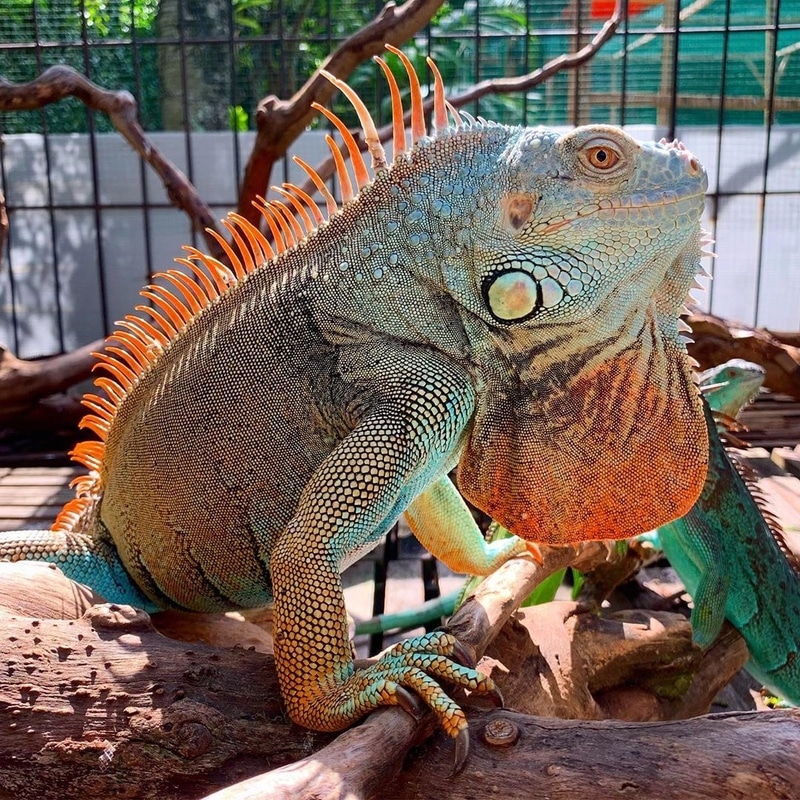 As any wildlife, they should stay wild.