A chimpanzee named Mahale, recently gave birth at the Sedgwick County Zoo in Wichita, Kansas, and was separated from her newborn following some complications.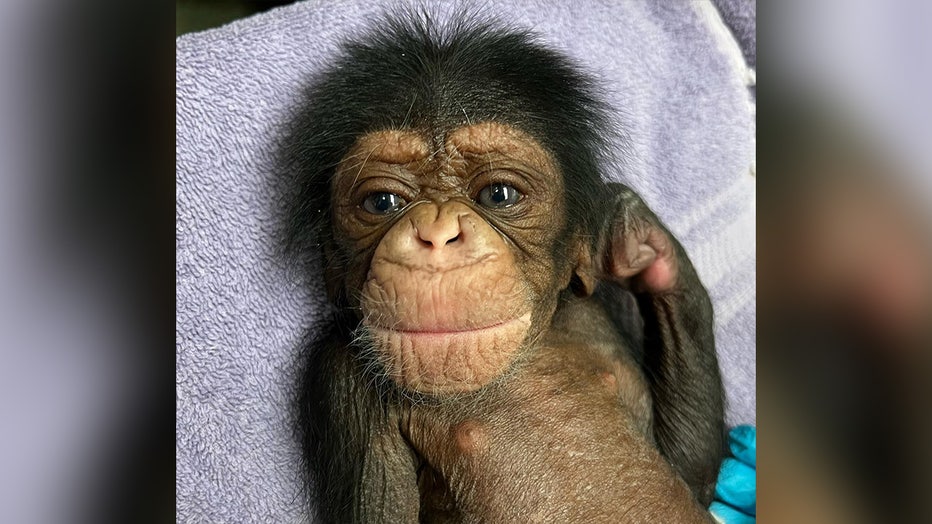 The little guy wasn't breathing well on his own so he stayed in the hospital until the medical team reunited him with his mother.
The Sedgwick County Zoo located in Wichita, Kansas, recorded the beautiful moment Mahale was able to finally hold her newborn baby for the first time and we're all crying.
At first, Mahale, carrying a white patterned blanket, appears apprehensive. She is then seen lifting herself upright a tad in order to see what is in the pile of blankets when suddenly, a tiny little hand stretches outward.
Mahale appears to immediately recognize that little hand and snaps into "mom mode" and picks up her baby and embraces him tightly
The two don't seem to have a hard time bonding. The zoo also caught a sweet moment while he nursed shortly after the reunion.
The zoo is recognized for its support of field conservation programs and the successful breeding of rare and endangered species. It's home to over 3,000 animals of more than 400 different species.
"It's one of the most powerful things I've ever seen. She knows it's her baby laying there. The baby is being very still, she's looking at it like, 'What's going on,' and once he moves, you see the relief and the love and just, oh my gosh, it's just amazing. As a mom myself, it's just, oh my gosh," the zoo's communications director, Jennica King, told FOX TV Stations.
Kucheza was born on Nov. 15 after Mahale's labor was taking a little longer than normal, according to King.